Straw by Straw is a horeca supplier of eco-friendly, natural straws. We only work with 100% natural materials like reed and wheat. Our reed straws and wheat straws are also available at these wholesale stores: Hanos, Bidfood, Sligro, Scanwic.
Our eco-friendly wheat straws:
Eco straws: 4 x 250 eco-friendly reed straws
Our biodegradable straws are available at:
Sustainable, functional and natural products:
Milkshake & Smoothie straws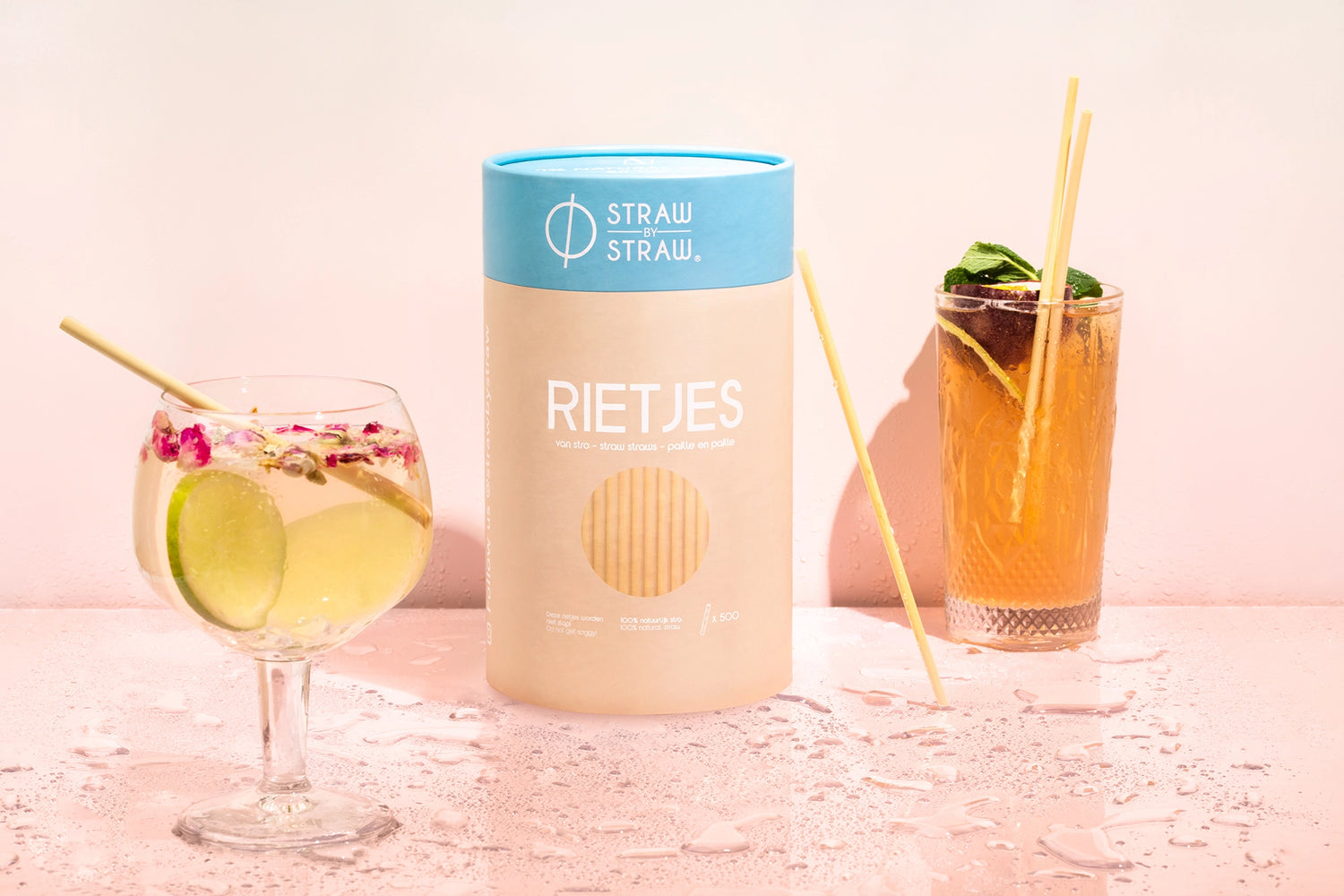 2 types of natural straws
Discover our collection of wheat straws and reed straws. They are both natural but made from another plant.
Wheat straws.
Our original wheat straws are made of wheat stalks. They are 100% natural and available in ⌀ 3-6 mm.
Reed straws.
Our original natural straws in a robuster version. They are almost as hard as bamboo but reed straws are more suitable as a disposable. You and your bar colleagues don't have to wash them.
What is the difference?
Wheat straws are best for cocktails, soft drinks, lemonades, tap water and cold drinks. Reed straws are suitable for all of the above including smoothies, slush and milkshakes.