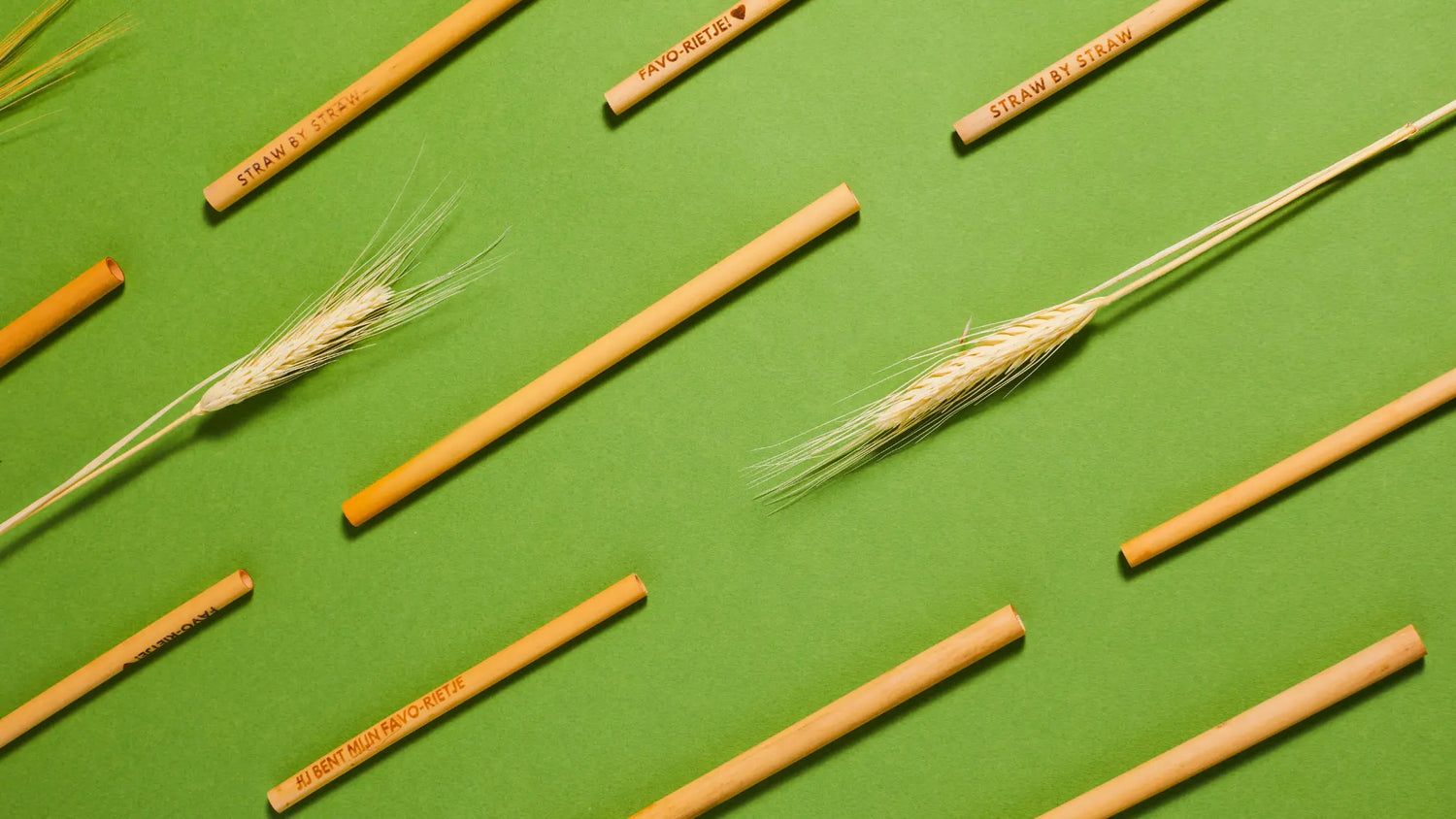 Free samples of plastic free reed straws
Straw by Straw offers natural reed straws and wheat straws with no plastic. If you haven't seen them yet you may want to try them.
This sample pack is perfect for you if you are a horeca professional and you want:
🌱 to impress your customers with quality
🌱 to make your drinks look aesthetic
🌱 eco-friendly straws that don't get soggy
🌱 straws that are SUP proof and allowed in the EU
🌱 sustainable straws with no plastic
🌱 reed straws and wheat straws for the sharpest prices
🌱 to stay with your current supplier.
If you choose Straw by Straw, you don't need to switch your supplier because our products are available at HANOS, Bidfood, Sligro and Biofutura!
Order now
What makes straw straws eco-friendly?
Benefits of Straw by Straw:


Gluten-free.


Our straws are made from the bottom of cereal plants so we often get the questions if they are gluten-free? Yes they are! Gluten are found in the seeds of cereal grains such as wheat and rye. As we only use the stalk of the plant with no seeds, our straws do not contain gluten and are save to use.


Strong.


Unlike paper straws, Straw Straws do not get soggy in liquid. After surviving rain, wind and maybe even storms our straws are definitely strong enough to stay intact in your cocktails, lemonades, juices and soft drinks.


100% natural. No chemicals added.


Straw Straws are fully grown in the nature. As they naturally develop a strong structure we do not need chemicals to make them stronger. After harvesting the straw straws, they are cut and cleaned thoroughly before we pack and ship them to you. The shiny glow is just like they are, no coating needed! 


Super-compostable.


As our Straw Straws are 100% natural, they are super-compostable. Do they end up in the environment? No problem because they serve as nutrients for the Earth.


Honest.


Our Straw Straw come from farmers and producers with a BSCI certificate. This means that the working environments and wages are honest and according to international standards.